Baltimore Sister Cities (BSC)
Connecting Baltimore to the World—Baltimore Sister Cities, Inc.
Baltimore Sister Cities, Inc., is a coalition of volunteer-run Sister City committees operating under the auspices of City of Baltimore's Office of the Mayor. These committees aim to promote mutual economic development, educational, cultural, health/environmental and other cooperation and exchanges between Baltimore, Maryland and the international Sister City partners in 5 different countries. BSC activities are designed to benefit the City of Baltimore, its residents and the business community by supporting Mayoral Initiatives and the goals of the Sister Cities International organization. BSC, Inc., provides significant opportunities for economic partnerships, cultural and educational exchanges, health and environmental initiatives; it also broadens awareness abroad of Baltimore's exceptional educational and arts and cultural institutions and Baltimore's international trade and business opportunities.
The Baltimore Sister Cities Program was founded in 1973 by Mayor William Donald Schaefer, and is modeled after the accomplishments of Sister Cities International, created by President Dwight D. Eisenhower in 1956. Eisenhower's vision was an organization that could be the hub of peace and prosperity by creating bonds between people from different cities from around the world.
Current BSC sister cities include: Kawasaki, Japan (active since 1979); Piraeus, Greece (active since 1982); Luxor & Alexandria, Egypt (active since 1982/1995 and now combined into one committee); Rotterdam, Netherlands (active since 1985); and Xiamen, China (active since 1985). Sister cities are currently selected based on potential trade and economic relationships, similar demographic connections, shared geographic/sector challenges, and experiences such as student exchange programs.
Baltimore sister cities, Inc., is a 501c3 organization incorporated in the state of Maryland. It is a recipient of the 2016 Innovation Award from Sister Cities International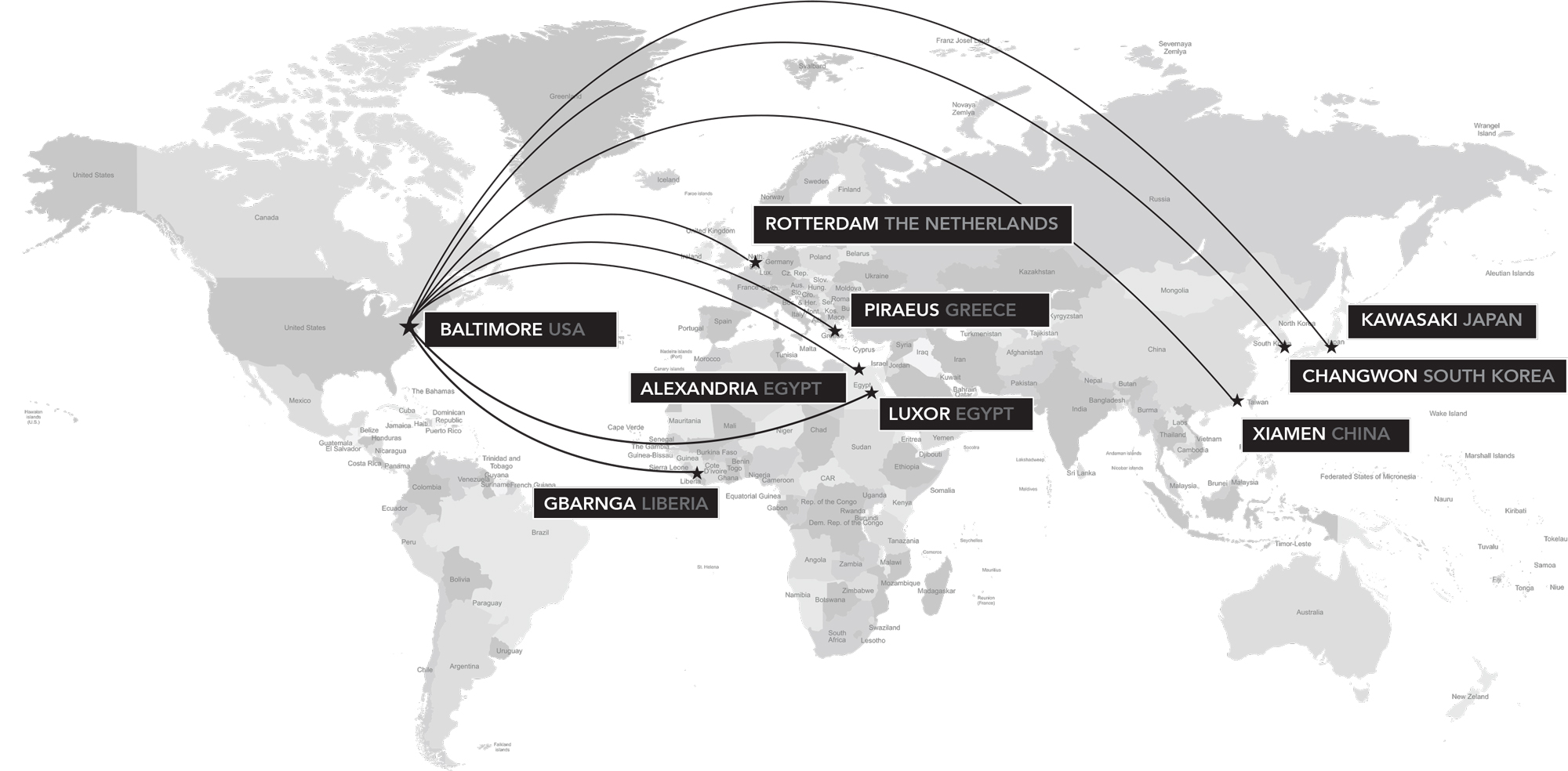 You can find more information at https://baltimoresistercities.org/
Email: baltimoresistercities@gmail.com