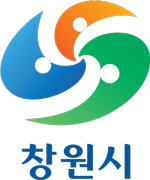 Introduction of Changwon city
Changwon city, which was formed as the first planned city in South Korea, has been recognized as one of the most livable and competitive cities in Korea due to its well-organized urban space, abundant industrial facilities, and pleasant urban environments.
Clcik Here to Learn More
https://www.changwon.go.kr/language/main.do
Masan, Jinhae and Changwon city, which used to form the same cultural area as neighboring cities, were integrated into one Changwon city in 2010, so that it could be armed with much better city competitiveness and status.
It has become a representative mega city of South Korea, with its population of 1.08 million people, a size of 747.67k㎡, a gross regional production of 36 trillion and 15.4 billion won, and an annual export of 19.7 billion dollars.
Geographically Changwon city is a port city located at the southernmost part of the Korean peninsula. It faces the coast to the south and is bordered by Nakdong-gang River to the north.
Along with its distinct four seasons, it takes pride in its mild climate with an annual average temperature of 14.9 degrees, so it could be a pleasant city where visitors can enjoy staying without any discomfort of weather. It is also highly accessible because it is located 50 minutes away from Gimhae International Airport and has three KTX stations and a road traffic network running in all directions.
Its citizens are also very energetic with high enterprising spirits. It is a young and live city because its half of the entire population consists of people aged from 20's to 40's. Under the banner of "Big Changwon city for Leap into New Era," Changwon city has been pursuing innovation and challenge continuously.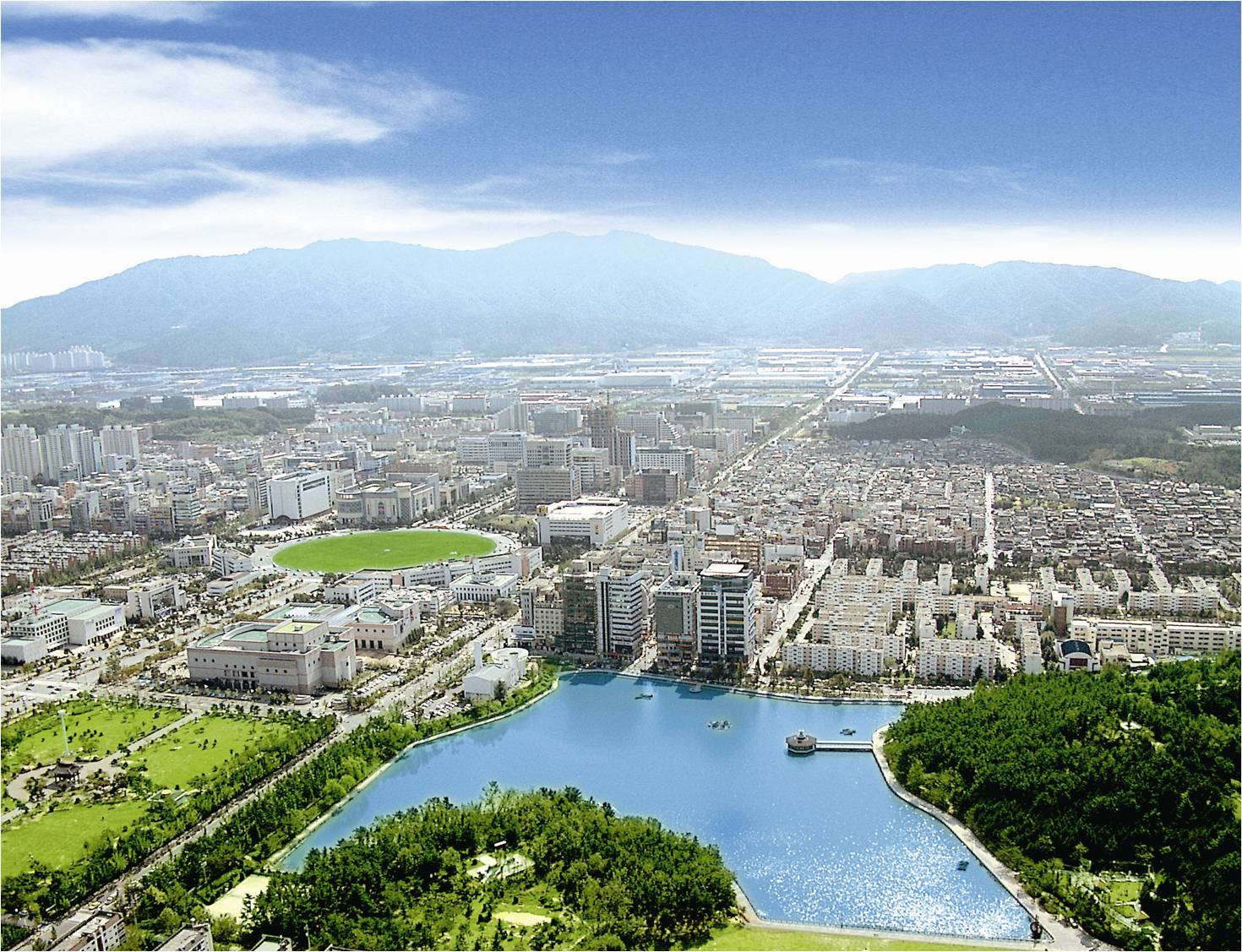 City of Advanced Industry
Changwon city has been a cradle of modern economic growth in South Korea. It has taken the lead in the industrial and economic developments in South Korea by attracting large-scale industrial facilities like Changwon National Industrial Complex and Masan Free Export Zone according to the heavy and chemical industry promotion policy in 1970's.
Currently, Changwon city holds about 4,500 companies including global companies such as LG, Hyundai, Dusan and GM - all of which have supported the economy of Changwon city along with 110,000 workers.
In particular, Changwon National Industrial Complex is South Korea's largest machinery industry complex, where about 2,400 companies have recorded 45.9 billion dollar productions every year. In Masan Free Export Zone, which is the first foreign industry space in South Korea, about 100 companies centering on precision instruments and electric/electronics have been actively engaged in economic activities Changwon city has taken a further step toward an advanced and IT industrial city based on its existing competitiveness in machinery industry and export industry.
To promote the advanced, converged industry, it has built up a converged zone between industry and academia and a software converged cluster, which are expected to support the preemptive investment in hydrogen fuel cell automobiles including hydrogen cars and hydrogen stations as well as the advance of existing industry.
In order to lay a strong foundation for the R&D industry, it has built up a robot business belt, a robot-specialized complex, and an advanced industry R&D complex and has carried out the advancement of its defense industry, which takes up 60% of the nationwide defense-related industry. Furthermore, it has reinforced investment in future-oriented new industries including a smart grid, 3D printing and advanced parts and materials industry.
Above all things, its business-friendly administration, which puts a top priority on supporting businesses, has served as a representative image of Changwon city, by making a great contribution to its corporate activities and competitiveness.
Global Sightseeing City
Changwon city is a marine city, commanding a picturesque view along its 324㎞-long rias coastline, surrounded by a range of small and large islands on its ocean, which is as calm as a lake.
What is more, it has been carrying out the four large-scale marine tourism projects, which are Gusan Marine Tourism Complex, Masan Robot Land, Masan Marine New Town and Ung-dong Tourism & Leisure Complex. In particular, in Masan Marine New Town, which is an artificial island with an area of 190,000-pyeong, a world-class art center will be scheduled to be built according to a plan for building a creative, charming culture city converged with tourism, culture and business together.
In Changwon city, there are a series of festivals and cultural events throughout the year. It holds world-famous city festivals such as Jinhae Gunhang Festival, Gagopa Chrysanthemum Festival and K-POP World Festival.
Especially, Jinhae Gunhang Festival, which is one of the biggest cherry blossom festivals in Korea with a long history of 54 years, has been so famous as to draw more than 2 million tourists home and abroad every year. It commands a picturesque marine view along with 360,000 cherry blossom trees, and shows the highlight of South Korean beauty, which can be seen only in Changwon city, South Korea.
In October every year, K-POP World Festival is held as one of the largest K-POP festivals in the world. Out of all the K-POP lovers around the world, finalists who got through the qualifying rounds, flock to South Korea to compete for the top prize. As time goes by every year, this festival becomes larger and larger, drawing much attention from people worldwide.
Changwon city's Vision for 21st Century
Changwon city has been transforming itself with endless challenges and innovations.
Thanks to its competitiveness of advanced industry, it has become more prosperous and charming with many things to see, eat and experience here and there throughout the city. Accordingly, it has become one of the representative tourist cities in South Korea, where visitors are eager to come again.
Currently, there have been municipal efforts to promote Changwon city, Gyeongsangnam-do province into Changwon Metropolitan City, Republic of Korea. In this era, where an urban competitiveness becomes a national competitiveness, a new Changwon Metropolitan City will serve as a new growth engine for the economic development of Korea. Its population has increased from 1.08 million to 1.2 million people, and its gross regional production has increased from 37 trillion won to 82 trillion won which is more than twice. Therefore, it will serve as a driving force behind the national development thanks to its much reinforced city competitiveness.
Changwon city is determined to transform itself from a leading part of the industrialization to a new hub of creative economy, thus creating a better future by uniting different visions and thoughts together.
Changwon Tour Information